Basalt Chopped Fiber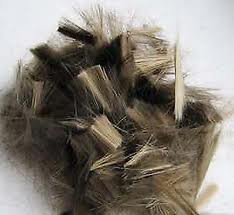 Basalt Chopped Fiber is continuous filament cut to predetermined lengths to suit a particular application. They are usually coated with a sizing/binder to make them compatible with other materials and elements with which it has to co-exist in order to achieve the primary end product. This product is recommended for making non-woven mats, chopped strands mat, veils, brake, linings, clutch, plates and for reinforcement of concrete and asphalt highway.
It is a good substitute to different high cost fibers and steel fibers.
Characteristics
Alkali resistant
High thermal conductivity
No carcinogenic risk or other health hazards
Completely inert with no environmental risks
Resistant to acids and aggressive chemicals
High E modulus resulting in excellent specific tenacity, three times of steel fiber
Good fatigue resistance
Electro-magnetic resistant
Code

Chopped length(mm)

Water content (%)

Sizing content (%)

Sizing & Application

FIE-3

3

≤0.1

≤0.40

For brakes pads and lining
For thermoplastic
For Nylon
For rubber reinforce
For asphalt reinforce
For cement reinforce
For composites
Composites
For non-woven mat, veil
Blended with other fiber

FIE-4.5

4.5

≤0.10

≤0.40

FIE-6

6

≤0.10

≤0.40

FIE-12

12

≤0.10

≤0.40

FIE-18

18

≤0.10

≤0.10

FIE-25

25

≤0.10

≤0.85

FIE-30

30

≤0.10

≤0.40

FIE-50

50

≤0.10

≤0.40

FIE-63

63

≤0.10-8.00

≤0.40

FIE-90

90

≤0.10

≤0.35