Basalt Chopped Strand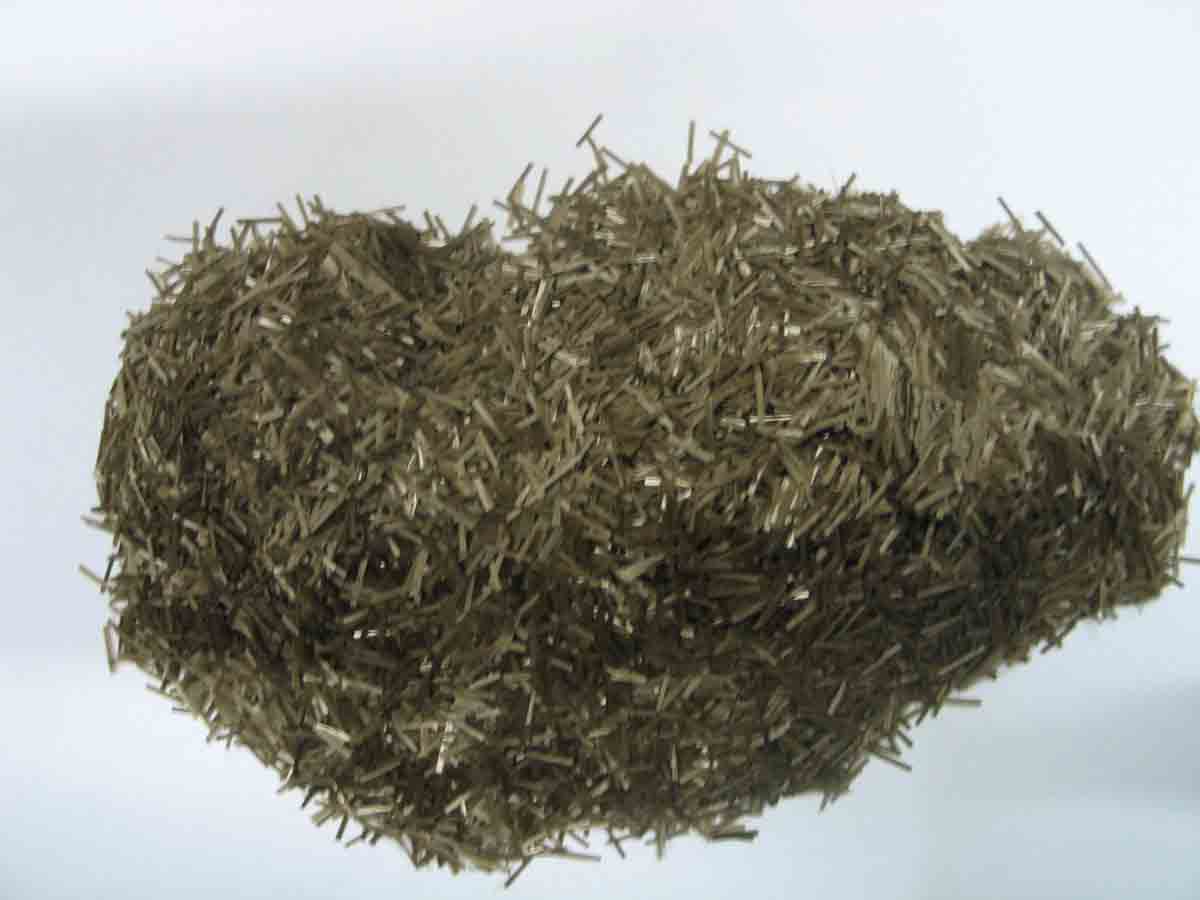 Basalt Chopped Strand Fibre is produced by cutting continuous basalt fibre and coating in a silane sizing. Chopped strands are the best way to reinforce thermoplastic resin and reinforce concrete. Basalt chopped strands contain a special silicate which gives it an excellent chemical resistance and an alkali tolerance. Basalt fibre chopped strands are the perfect material to take the place of PP & PAN to reinforce cement and concrete to improve the stability, low-temperature crack and fatigue resistance.
Applications
Basalt is the best reinforcement for concrete due to its tensile strength and natural resistance to deterioration from alkali
Reinforcement for composites, polyester/epoxy resins and plastics as used
in automotive body panels, boat hulls and pultruded products, etc.
Friction materials such as brake pads and linings
Manufacture of basalt mat/felt
Filler for gypsum and sheetrock board requiring increased 'burn-through' capability, to meet building regulations
Specification
| | |
| --- | --- |
| Diameter of elementary fibre, µm | 13, 17 |
| Length, mm | 6;12;18;24;30 |
| Type of lubricant | 4?* |
| Lubricant content (not less), % | 0.3 |
| Moisture content (not more), % | 1.0 |
| Application temperature | |
Special sizing option is available especially for concrete reinforcement.