Basalt Twisted Yarn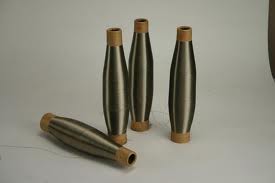 Basalt Twisted Yarn is supplied for woven, insulating tape, sleeving, braiding, industrial fabrics, tire-cord, electronic, etc.
Yarns twisted in one direction are called single yarns, and those twisted to the right and left are called S-twist yarn and Z-twist yarn respectively.
Several single yarns twisted together are called plied or balanced yarns. Single and plied yarns are used selectively according to purpose.
Characteristics:
Consistent linear density
Good sizing protection and low fuzz
High tensile strength
Good thermo-stability
Code

Filament diameter (um)

Linear density (tex)

Coating type

FIEY6--16.5

6

33

Epoxy
Vinyl ester
Phenolic
Polyester
PP
PE
PA

FIEY7--22

7

66

FIEY7--22

7

132

FIEY9--33

9

264

FIEY9--33

9

330

FIEY11--100

11

200

FIEY11--100

11

300

FIEY13--132

13

132

FIEY13--264

13

264

FIEY13--396

13

396

FIEY13-800

13

800